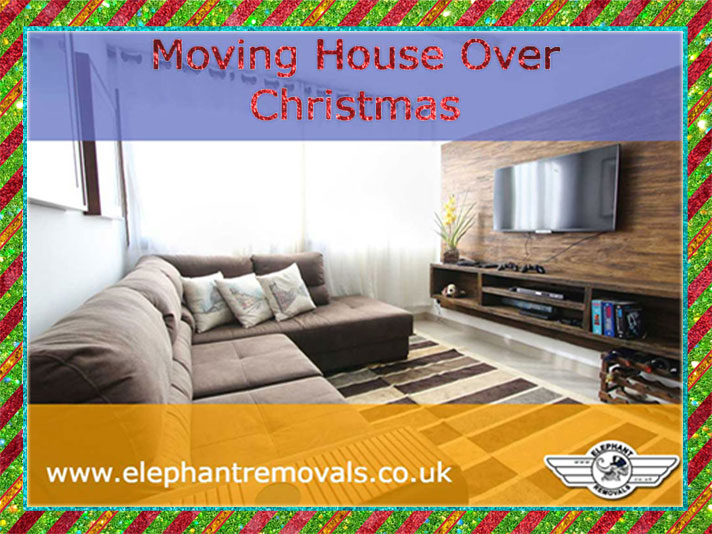 Moving House at Christmas - Hire Skilled Holiday Movers
Having to move house over christmas or during other festive season? Our jaw-dropping tips on relocating around the holiday time will ease your move. Christmas is a busy period for most, with all of the festivities, celebrations, food and family get-togethers. Moving house over Christmas isn't usually on anyone's present list! However, moving at christmas is actually a popular time for home movers.
Think about it, kids are off school, workers have days off work for Christmas, so there would actually be less disruption if you moved house over the holidays. The only struggle you may be acquainted with, are Christmas presents. Never leave them until the last minute. Buy them early so you have one less thing to worry about when moving. Also, if it is possible, move before Christmas day!
Moving House Over Christmas - Best Tips on Relocating During the Festive Season
We are sharing our top tips to help your move be less stressful.
Make a to-do list. Do a complete brain-dump as Christmas is a hectic period, at the same time it is a memorable one. You always want to spend time with family and friends. It would be a good time to let them all know as early as possible that you are moving over the holidays, so they understand why you won't be making the Christmas dinner for all the family this year unless of course, you want to!
Book your removal company well in advance. As soon as you have confirmed your moving date, it is good to book your removal company as Christmas is a busy time for
Get organised - we have a great blog post 'How to Move House Without Stress' that will help you get organised.
Make sure you set up all the utilities in your new house, especially in the winter! The last thing you want is to be freezing in your new abode.
How to pack Christmas Decorations: Pack and label a Christmas box, with your essentials such as stockings and decorations in a delicate manner, so when you arrive at your new house you can get into the festive mood.
Moving In The Snow
Most people dream of a white Christmas, however, we all know the chaos the snow can cause especially on the roads. So, what can you do to make it easier to move in the snow?
Hire professional movers. Have the experts pack and load your belongings and transport your possessions to your new home.
Shovel and salt/grit the driveway and path outside of your house. It will make it easier for the movers to take your belongings safely to their van.
Protect your floors. It is a good idea to tape some plastic sheeting or cardboard to your flooring in both properties, especially if you have carpet. As there will be a lot of traffic going in and out of your house with snowy. Aim to get to your new house early. As it gets dark quickly in the winter there is also less chance of the roads being too icy.
Can you Move House between Christmas and New Year?
Most of the solicitors, estate agents and surveyors would leave for their annual holiday, over Christmas and the new year season. Therefore, if you're moving during the festive period, it is vital to plan and organise everything well in advance, principally if you are in a chain.
If you have to, we of course move people during the joyous season to help you recover your festive mood and to wish you a happy Merry Christmas.
Move in Before Christmas
If you are thinking about moving house before christmas, our moving over Christmas tips would come in handy to help your busy schedules ahead of parties and present buying.
Upon viewing a house, the right move would be to inform them that you want to move before Christmas and also ascertain the seller's response. With many real estate agents in the UK, the last contract completion day is just a few days before Christmas.
Thanks for reading our moving house at christmas page. Once you are in your new house, you can think of the unpacking, you do not want to unpack on New Year's Eve! We have compiled a list to help you with Unpacking After A Move.
We wish you the best of luck with your move and hope that you later also enjoy your moving Christmas decorations and parties whilst the festive periods still lingers on.