Change of Address Checklist UK - Who to Inform when you Move House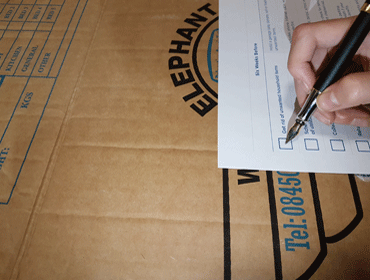 In case you're moving a whole house, it's essential to inform the relevant individuals of your property relocation. Utilize our convenient Change of Address Checklist for UK to guarantee nobody is missed out.
We have prepared the best to-do list, our moving house checklist will set you free of any worry. It is well-known that moving home is one of the most stressful events of life. Being prepared with a moving house checklist at least leads to an easy property moving experience.
Moving House Checklist Who to Notify
Friends and family members are not the only ones who need to know when you move. A long list of other companies and organisations also require informing of your change of address. This is where our detailed moving checklist and Who to Notify when you Move further help with links comes handy to assist you about your new address at every step of the way.
Moving House Checklist Who to Notify
Change of address Checklist for Utilities
Water
Gas
Electricity
Phone
Post Office
Satellite/Cable and Internet Providers
TV Licensing
Medical Change of Address Checklist
Doctor
Dentist
Optician
Hospital
Health Clubs
Pharmacy
Change of Address Checklist Regarding Vehicles and Financial Institutes
Insurance Companies
Banks & Financial Institutions
Current Account
Savings
Loans
DVLA For Licence & Vehicles
Permit For Vehicles At New Property
Government Offices
Temporary Permit For Removal Van
Moving Checklist to inform Miscellaneous entities
Schools
Milk Man
Magazines
Book Club
Record Club
Travel/Auto
Church/Place Of Worship
Creditors
Newspapers
TV Licensing Authority
Carry The Following Items on The Day of The Move
Overnight bag
Mobile phone
Home/office sale/Transfer documents
Pack any personal/essential items
Money
Credit - Debit Cards
Keys
Jewellery
Medicines
Bed linen
Important telephone numbers
This Checklist
Moving Checklist for a Day Before Your Move
Arrange collection of keys of new place
Complete any packing and label boxes
Dispose of anything you don't want
Empty fridge and defrost freezer
Take all meter readings
Plan where things go in new home
Change of Address Checklist UK