The Most Useful Websites with Handy Moving House Help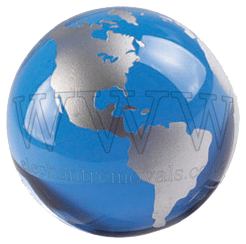 When you seek handy moving help, you'll save time, money and the inevitable stress that comes with any small relocation or big move.
Here you shall discover a range of useful websites, perfect as a handy moving help, published by Elephant Removals Company London. A list of further help is at hand at every step of the way, browse to explore.
The Useful Web List distributed by Moving and Storage Co
Furniture Donation Network
When decluttering before move, donating fantastic quality Furniture via across the UK charity Network makes it simple to also help good charity cause, do the needful.
HMRC
Contact HMRC to inform of a change in your circumstances.
Know Your Flood Risk
Being flooded can be a daunting experience, however, planning ahead and being prepared for it could avoid catastrophic consequences. Remember, precaution is better than cure and being safe is better than sorry, so do not take the risk.
London Councils
London Councils have a directory of London's Boroughs with much information to know more about your local council.
Royal Mail - Post Redirection
When relocating home, protect against identity fraud by redirecting your personal mail to any UK or overseas address for up to 3, 6 or 12 months to be on the safe side. Here you can also find any UK postcodes if you are unsure.
TFL - Congestion Charging Location Check
If you are moving around central London, ascertain whether your address is inside the Congestion Charging zone.
Transport for London
Learn how to best plan a journey in London using public transport and Oyster with latest travel info on Major works and events which may affect your journey, have your say.
West London Waste Authority
West London Waste Authority (WLWA) created in 1986 is responsible to Provide facilities for receiving waste disposal, collected by the six West London boroughs (Brent, Ealing, Harrow, Hillingdon, Hounslow and Richmond upon Thames.). This includes the waste collected from households and at household waste sites.