Finishing Touches by Handyman can turn your house into a desirable home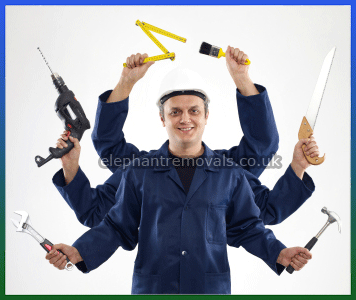 "Painting the wall or improving even more
Elephant's Handyman Service is trusted by all!
A phone call away, and we are at your door
For an outstanding experience, please do call"
We have experienced Handyman, Electricians and Plumbers covering the areas of Greater London, including South West London, Central London and North East London, South East London and North West London.
We can provide almost any job from changing a light bulb to Refurbishing entire house. Any time you need a Handyman, Electrician, Plumber or Tiler anywhere within M25, your one stop shop for all your needs.