Furniture Disposal London - Bulky Junk Clearance Service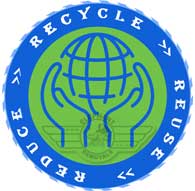 Need to get rid of Furniture and finding it difficult to handle your white elephant? We are experts in removing bulky waste and deliver stress free Furniture Disposal London whilst able to carry out junk clearance service throughout the UK. Unlike some of the cheap junk removal companies, who would dump your rubbish wherever they can with likely return problems. We are licenced and authorised scrap removers, transporting to the correct recycling centre for a complete peace of mind, declutter and live freely.
A decluttering service of Garden, Garage and Shed clearance to reclaim your home or office space, organise and relax, use strategies to keep tidy and enjoy a clutter-free property.
Unwanted Junk Furniture Disposal Service in London by Recycling
Book cheap junk collection, dumping of unwanted furniture and discarded waste with the best furniture disposal service in London.
You probably heard of 'Someone's junk is another's treasure'. Some unwanted, yet reliable furniture can be collected free of charge for charity work, subject to the condition of the individual item(s) and at the discretion of the management. However, appropriate photos from various angles will be required by email prior to carrying out this service. Together, with the Power of Kindness, we can change the lives of some of the unfortunate ones amongst us.

Furniture Removal London - Safe Disposal and Junk Clearance Service
The furniture clearance or disposal service is the perfect way to get rid of your old unwanted junk. This of course helps you claim back more space at your home which have been occupied unnecessarily, it surely helps you to relax mentally without having the headache of maintenance and what to do with them. Clearing any junk is the best way to avoid paying hefty skip hire charges.
Clearing household not only helps you but at a wider scale it helps the environment by recycling, which is important to all of us. Whether it's a single item or a full content, we will make sure everything is handled by our professional team in a tidy manner.

Stay Green by Recycling Bulky Junk
The junk collected is taken to an official Recycling Centre to make sure it's been taken care of by the waste management. The Elephant Removals Company can also offer a man and a van hire for this service or more porters can be supplied upon request if needed. We cover all parts of Greater London, the UK and beyond.

Recycle Saves Energy
Recycling saves energy, reduces raw material extraction and combats climate change. The vast majority of studies have found that recycling our rubbish is better for the environment rather than destroying them by burning and reducing it to zero or ashes, in an attempt to find a quick way out. Thus, creating unnecessary CO2 gases, which are harmful to our precious atmosphere.
The alternative landfilling is the least preferable option and should be limited to the necessary minimum. For example, if you recycle waste paper you have saved three times as much energy as is produced by burning it to produce energy. Recycling plastic saves five times the energy created by burning it.

Recycling renews into new object and part of Modern Life
Recycling is the correct process of renewing waste materials into reusable objects. Recycling is a key part of the modern waste reduction and is the core component of the "Reduce, Reuse and Recycle" waste ladder.
Disposal by recycling is the correct method and perfect solution to become greener for the environment and ultimately make your sweet home Clutter-Free to live freely.
Any bulky junk Removal and Recycle by Elephant Removals Company is one of the service that we provide in the UK. Our Furniture Disposal London teams can remove any bulky rubbish and junk from anywhere on the property and entail.
Furniture Disposal London Reviews
---
Read Furniture Disposal London Reviews directly submitted by genuine clients as a direct feedback!