Privacy and Cookie Policy - Elephant Removals
Cookies are small text files that are placed on your computer by Website that you visit. They are widely used in order to make Website work, or work more efficiently, as well as to provide information to the owners of the site.
When somebody visits our Moving Company London https://www.elephantremovals.co.uk we collect standard Internet log data and details of visitor performance patterns. We do this to find out information such as the number of visitors to the different parts of the site. We collect this information in a way which does not identify anyone. We do not make any attempt to find out the identities of the visitors.
Risk Free - No Spam - 100% Satisfaction Guarantee with our Relocation Firm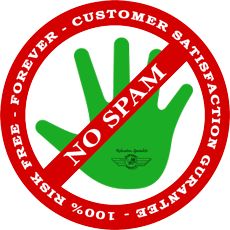 We will not associate any data gathered from this site with any personally identifying information from any source. If we do want to collect personally identifiable information through our Website, we will inform you about this. We will make it clear when we collect personal information and will explain what we intend to do with it.
Elephant Removals is fully committed with regards to respecting your privacy. We would like to provide a safe, secure user experience. We will use our best efforts to ensure that the information you submit to us remains private and is used only for the purposes stated below. This notice reflects our commitment to you and applies to all information collected or submitted on Elephant Removals website. By visiting Elephant Removals, you are accepting the practices described in this notice.
We Liaise with International House Removal Companies
We work closely with certain International business partners to provide you with high quality products and services. With some of these businesses, we may share the personal information that you provide us if it is relevant to the services that our partner provides to you if necessary.
We do not do unsolicited mailings. Any email messages generated by ElephantRemoval.co.uk result directly from the user's actions (such as registration information, confirmation of quotation request or as necessary to request you to provide feedback about the quality of the response of the participating companies).
If you have any questions about this privacy statement, the practices of this site, or your dealings with this web site, please do not hesitate to contact us at the following:
For further information, chat with live support software, email or call us.