European Removals Company with Skilled Movers
European Moving Service by Elephant Removals Company delivers amazing EU Move rates for hassle-free Euro Moves. Our European Removals with 24/7 storage services are ideal if you are looking to relocate from the UK to the EU continent or relocating back home from European countries.
Our EU export packing service and Europe Haulage from the UK to the European countries prevails for Domestic Household Goods and Business Moves. For the more flexible customer with less volume, we can also offer a part load or group relocation service.
European Moving Company for Europe Removals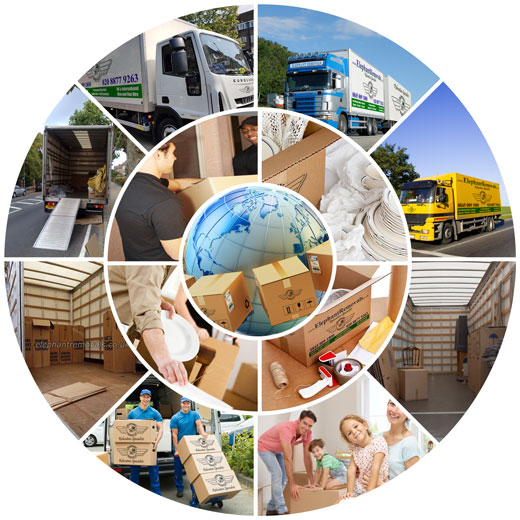 We are professional removers and storers, our commitment to our clients is that we will combine the expertise we have of European moving with our knowledge of the pinpoint location you are moving to with advanced satellite navigation system and tailor this around your specific needs.
As an expert European Moving Company in the industry, we as removalists know that only by paying attention to the finer details can we ensure the move meets our high standards.
Euro Movers and Packers for Moving to Europe
Our services encompass all Euro countries, including the new member states and Scandinavia. With a comprehensive list of optional services such as export quality packing and insurance services, we go miles ahead to make all the difference to the success of your European move.
EU Removals Services for Moving to the UK
We recommend a visit from our experienced surveyor for European moves, however, this can also be achieved by filling our exceedingly advance free online moving quote forms. We can assess the volume of goods you have to move, the packing requirements, route to delivery and discuss your move with you, so that we can provide you the most suitable solution. Advice can also be offered on specific aspects of your move, for example - timescales, transport of antiques, fine art and other specific requirements you may have.
A Respected European Removals Company
We are a fully insured London removals company and our job is to provide the best moving service to all of our clients. We provide a removals service that is reliable and cost effective. Our removals teams are exceedingly professional and well trained with many years experience in the removals industry.
We are able to offer a direct door to door European service, the same crew who loads your goods will meet you at your new address. With mobile phones and satellite tracking, we can keep you constantly updated on our crew's progress.
Get a free European Moving Quote for hassle-free Europe Moves
Save Up To 75% Off Standard Rates. To get a low-cost Europe Removals quote on your European move with Reliable Moving and Storage Company for Across Europe. Get Prices Now by applying for a Free no Obligation Online Removal Quote to make your day!
European Removals Reviews
---
Discover our European Removals Reviews posted by genuine customers as direct feedback!