Crane Rental Brings Difficult Access Furniture an Economical Lift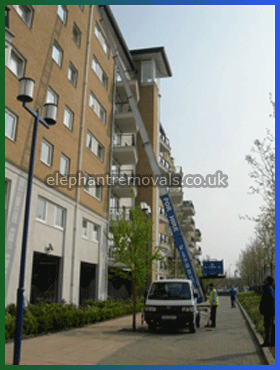 A fully trained operator will set up the hoist directly outside your property and our staff will then be able to comfortably and speedily move your items up to or down from the building. Our property moving company will provide the perfect solution to all your relocation needs.
Elevator truck cannot be operated in high winds or in areas that are deemed unsafe by supervisor. Parking must be prearranged via the local council to avoid any disappointment.
The versatile platforms allow odd and awkward, large or heavy loads to be transported easily to or from upper floors without damaging either the goods or the interior of the property.
For a complete peace of mind, get a free no obligation quick moving quote and leave the rest to us, our work is not finished until you are happy :)