Recycling Centres In London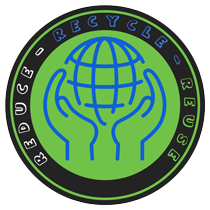 Each London Council provides two types of Re-use and Recycling facilities. One being for commercial use whilst the other for residents who wish to recycle or dispose of bulky items as well as general household rubbish. If you separate your items before visiting the Disposal Centre, it will be much easier as the facility has sections for the type of items being disposed.
Did you know that Council's Recycling Centres are free for residents who wants to dispose unwanted items themselves, only if it is being disposed in their private vehicles (i.e. in none commercial fleets)?
List of Recycling Centres In Greater London
Acton Re-use and Recycling Centre
Stirling Road, London, W3 8DJ
020 8993 7580
Barnet Civic Amenity and Recycling Centre
Summers Lane, North Finchley, London N12 0RF
020 8362 0752
Barrowell Green Recycling Centre
Winchmore Hill, London N21 3AU
020 8379 1000
Brent Reuse and Recycling Centre
Abbey Road, London NW10 7TJ
020 8825 9468
Chigwell Road Reuse and Recycling Centre
Chigwell Road, Woodford, IG8 8PP
0800 389 9918
Churchfields Road Reuse and Recycling Centre
Churchfields Road, Beckenham BR3 4QY
0300 303 8658
Cringle Dock Reuse and Recycling Centre
Cringle Dock, Battersea, London SW8 5BX
020 8871 2788
Foots Cray Reuse and Recycling Centre
Maidstone Road, Foots Cray, DA14 5HS
020 8303 7777
Frizlands Lane Reuse and Recycling Centre
Frizlands Lane Depot, Rainham Road North, Dagenham, RM10 7HX
020 8227 2617
Gateway Road Reuse and Recycling Centre
Gateway Road, Leyton E10 5BY
020 8489 5730
Gerpins Lane Reuse and Recycling Centre
Gerpins Lane, Upminster, Essex RM14 2XR
0800 389 9918
Greenford Re-use and Recycling Centre
Greenford Road, Middlesex UB6 9AP
020 8578 5674
Harefield Household Re-use and Recycling Centre
New Years Green Lane, Harefield, Middlesex UB9 6LX
01895 277288
Harrow Re-use and Recycling Centre
Forward Drive, Wealdstone, London HA3 8NT
020 8901 2600
Hornsey Street Reuse and Recycling Centre
40 Hornsey Street, London N7 8HU
020 8489 5730
Hounslow Re-use and Recycling Centre
North Feltham Trading Estate, Pier Road, Off Faggs Road, Feltham, TW14 0TH
020 8890 0917
Jenkins Lane Reuse and Recycling Centre
Jenkins Lane, Essex, IG11 0AD
0800 389 9918
Kings Road Reuse and Recycling Centre
48 Kings Road, Chingford, London E4 7HR
020 8489 573
Lewisham Reuse and Recycling Centre
Landmann Way, London SE14 5RS
020 8314 7171
Merton Reuse and Recycling Centre
63-69 Amenity Way, off Garth Road, Morden, SM4 4AX
020 8274 4902
Oldfields Road Reuse and Recycling Centre
Kimpton Park Way, off Oldfields Road, Sutton SM3 9QH
0208 770 5000
Park View Road Reuse and Recycling Centre
Park View Road, Tottenham, London N17 9AY
020 8489 5730
Regis Road Recycling and Re-use Centre
Regis Road, Kentish Town, London NW5 3EW
020 7974 7133
Richmond Household Re-use and Recycling Centre
Townmead Road, Kew, London TW9 4EL
020 8876 3281
Royal Greenwich Reuse and Recycling Centre
Nathan Way, London SE28 0AF
020 8921 4661
Smugglers Way Reuse and Recycling Centre
Smugglers Way, Battersea, London SW18 1JS
020 8871 2788
South Access Road Reuse and Recycling Centre
South Access Road, Walthamstow, London E17 8AX
020 8489 5730
Space Waye Reuse and Recycling Centre
North Feltham Trading Estate, Pier Road, Feltham, Middlesex TW14 0TH
020 8890 0917
Thames Road Reuse and Recycling Centre
Thames Road, Crayford DA1 5QJ
020 8303 7777
Tower Hamlets Reuse and Recycling centre
Yabsley Street, London E14 9RG
020 7364 5004
Townmead Road Re-use and Recycling Centre
Townmead Road, Kew, Richmond, Greater London TW9 4EL
020 8876 3281
Villiers Road Household Reuse and Recycling Centre
Chapel Mill Road (off Villiers Road), Kingston KT1 3GZ
020 8547 5002
West Drayton civic Amenity Site
Railway Sidings, Tavistock Road, West Drayton, Middlesex UB7 7QT
01895 556000
Western Road Reuse and Recycling Centre
Western Road, London N22 6UQ
020 8489 5730