Container Storage London for long-term Storage in London
Home or Business, Container Storage London is more economical than Lock and leave Self Store Unit Room and the best option for long-term storage in London.
Containerisation is the modern form of storage for household goods - clean, secure, low cost and ideal for even short-term situations, as all goods are loaded into containers either at your residence or at store and everything remains sealed from that moment until the day it is returned.
Container Storage in London with Lowest Price Guarantee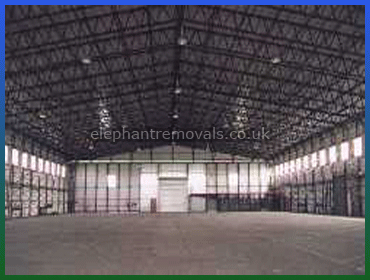 It's very simple, normally a removal vehicle purpose built for carrying wooden containers will arrive at your house. An inventory will be made of the items being stored as they are being loaded into the containers creating a separate inventory per container.
All furniture and effects will be protected whilst being professionally packed into containers, which are then sealed and taken back to our secured containerised warehouse to be systematically placed by our trained operative.
Your goods will remain untouched in the sealed container until you want them back, when the containers can be fork-lifted onto the removal vehicle for delivery. This system involves minimal handling, whilst still ensuring that your furniture and effects are safely stored. We've kept the storage price reasonable to make it as an alternative Cheap Storage in London and an affordable storing solution.
Store in Secure Wooden Container Storage in London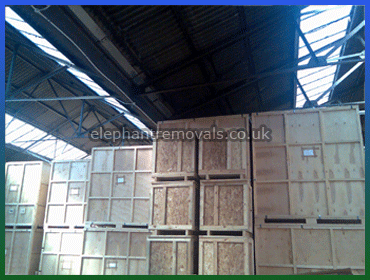 Each standard storage wooden container is 7ft. x 7 ft. x 7ft in size and 250 Cubic Feet in volume. 3 containers can suffice standard 2 bedroom property.
House Removals in London and moving and storage services by Elephant Removals. Get a free quote for home or office, domestic moves, business and container storage London with reliable movers packers.
For further information, talk to us Online or Call Us.
Container Storage London Reviews
---
Container Storage London Reviews by genuine customers as a direct feedback!