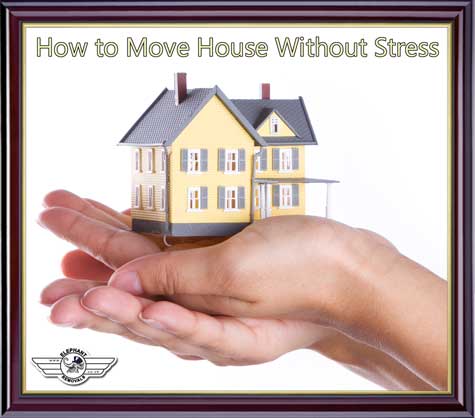 How to Move House Without Stress
Can moving house ever be stress-free? If you have ever moved house before you know that there are so many things that you need to think about. In the end, many people give up being organised and start throwing their belongings in black bags! Discover best ways on how to deal with moving anxiety.
Being a London Removals company we would like to share best tips on how to move house without stress for a hassle-free relocation expereince.
Get Organised
If you are not an organised type of person, now is the time to get organised and utilise our stress free moving tips! The worst thing you can do is leave everything to the last minute and be one of those people that end up randomly throwing everything into black bags. The earlier you get organised for your move, the less stressful the move will be.
Declutter
In our previous blog post How to declutter your home fast, we wrote about decluttering in detail. Follow our simple checklist and look forward to a fresh new start in your new home.
Moving Checklist
We love checklists, they are a great way of making sure you have listed all the things that you need to complete in order for your move to go smoothly. Do a brain dump when creating your checklist so everything is out of your mind. Otherwise, you will get in a pickle closer to your moving date. It is unlikely that you will forget important tasks and you will feel the satisfaction of ticking off your tasks.
Hire Professional Help
If packing is overwhelming for you, or you are too busy. Hire us to do your packing for you. We will ensure that all of your belongings are securely packed. We can also provide you with sturdy packing materials. Ready for our experienced movers.
If you prefer to pack your own belongings we can provide you with good quality packing materials, to save you from the extra stress of finding the right boxes for your move.
Moving House Stress Anxiety
The lack of organisation, the unpredictability and pandemonium that surrounds a move can trigger moving house anxiety. However, remember a simple rule, to beat stress, right resourses to guide you with forward thinking mind, carful prepareation and a bit of wisdom can help create a seamless relocation experience that you're seeking.
So you have got yourself organised, created your checklist and decluttered. If you prefer to pack your belongings yourself we are sharing some terrific tips to remove moving house stress anxiety by getting you ready on how to pack.
Collect or buy boxes of various sizes. Small, Medium, Large and heavy duty boxes to prevent contents falling apart.
Packing tape
Bubble Wrap
Old newspapers
Markers
Labels
How to Move House Stress Free
Top Tips
Start packing as early as possible!
Start with rooms you least need - start by packing all the items that you do not use on a daily basis. Some things are seasonal such as your gardening tools you know you won't be needing them in winter.
Only pack one room at a time - a simple tip, however, it is very important. It will help you stay organised, label each box as you go. This will help the movers know which room to unload the boxes in.
Label the boxes - it is best to write the contents of each box on the side of the box. Which will make it visible if the boxes are stacked on top of each other.
Don't overload the boxes - otherwise, the boxes will break! It is best to pack the light items in the larger boxes and the heavy items in the smaller boxes.
Secure your items - you can use old newspapers or bubble wrap to make sure your items don't get damaged on the way to your new house.
Moving House How to Pack Clothes
Your clothes should be the last thing you pack as you always need them! Keep some essential outfits you may need in between moving in a suitcase. Remember to label the suitcase!
Wardrobe boxes are ideal for packing clothes. You can leave your clothes on the hangers and put them in the box - simple as that.
Suitcases are great for shoes, accessories and for clothes that you are happy to fold.
Vacuum Bags - are great if you want to save space and fit lot's of clothes in!
Shoes and Accessories
Pack your shoes and accessories separately from your clothes. Wrap each shoe in a plastic bag before packing them and put the boots or heavier shoes at the bottom of the box. So accessories do not get damaged pack them in smaller boxes or travel storage for accessories.
We hope that Elephant Removals' moving house tips on have taken some of the stress out of moving! However, if you are not comfortable dealing with things, just contact your local stress free movers - our job doesn't finish until you're absolutely happy.