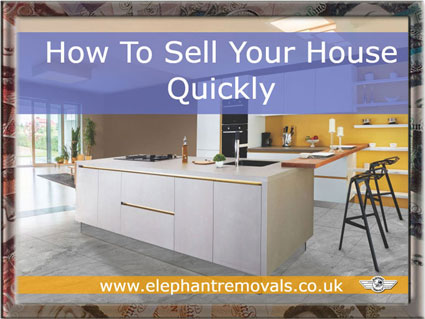 How To Sell Your House Quickly - Fast Home Selling Way
We've put together some jaw-dropping ingredients on How To Sell Your House Quickly. You need to spring into action and get a few vital things done to help you sell house fast. In concise, quickest way to sell a house is to first project the best possible image, learn how to.
A Guide to Quick Sale of Your Home with Complete Help on How to Sell your House Fast
Decorate the Garden, brighten up with day light strong bulbs, tidy up the hallway, deep clean your floors, apply big mirrors to make it look more spacious and whatever you do, don't do anything drastic.
Tips for Selling Your House
Tidy Up Garden
First impressions count, so use these top house selling tips. When people come to view your house the first thing they will see is your driveway and garden. 9 out of 10 buyers actually make up their mind within 5 minutes of arriving. Therefore, it's a key to make sure that everything looks perfect on the driveway, the front lawn, and the garden." Says Rupert Sweeting, head of country sales at Knight Frank.

Hang on you also have to tidy up your back garden too.

"Likewise, as viewers leave, don't let them have an excuse for lessening their interest. Striped lawns, weed-free, full flower-beds, painted windows, well-maintained facades and raked gravel all help," he adds.
Hallway Organization Ideas
Your hallway is the first part of your house that viewers will see. Have a good declutter of your hallway before viewings begin. Put away shoes and coats away that you don't need.
Deep Cleaning House
It's a good idea to give your whole house a deep clean. It doesn't cost anything extra. Will make your whole house feel cleaner and fresher. Read our top Home Spring Cleaning tips to achieve best results.
Cleaning Windows
Give all your windows and mirrors a good clean and polish. So your house looks fresh.
Updating House
If your house is falling apart, then you need to make it look liveable. If it's fine as it is, but you think you should revamp the kitchen or bathroom. Don't! People have their own tastes and will just change it anyway.
House Selling Advice
Home Decoration
Your home should look clean and tidy. If small things need doing like painting a wall or your front door. Then do them. Maybe your shoe rack or doormat needs replacing, replace them.
Bring The Outside In
Flowers make a house feel like a home. You could place a bunch of freshly-picked tulips or daffodils in the kitchen to give it a fresh feel.
Make Small Kitchen Look Bigger
Put uncessary things away or better declutter. Give your surfaces a wipe down and don't leave the washing of dishes lying around.
Natural Home
What are the options? Keep family photos and ornaments to a minimum. Some people have too many personal pictures on their walls, making the house look cluttered. Project a neutral look for anyone to feel like a home sweet home.
Selling House Viewing Tips
Here is a viewing tip that is actually often overlooked on Pets.
We know your pets mean the world to you. But your potential buyers may not see it that way. Some people have a fear of animals whilst some have allergies. The last thing you would want is a potential buyer being too scared to view your house because the dog is barking at them!
You could ask a friend or neighbour to take care of them during a viewing. Otherwise, potential buyers could be distracted or scared during their visit.
Thanks for reading our tips to sell your house fast. Learning how to sell a house fast in a slow market is an important skill for any property seller. Let us know when you need our house removals London service, for UK relocation or international shipping. If you have any questions, please feel free to get in touch with us via our contact movers page. We will be more than happy to assist. In the meanwhile, Elephant Removals Company wishes you the best of luck.