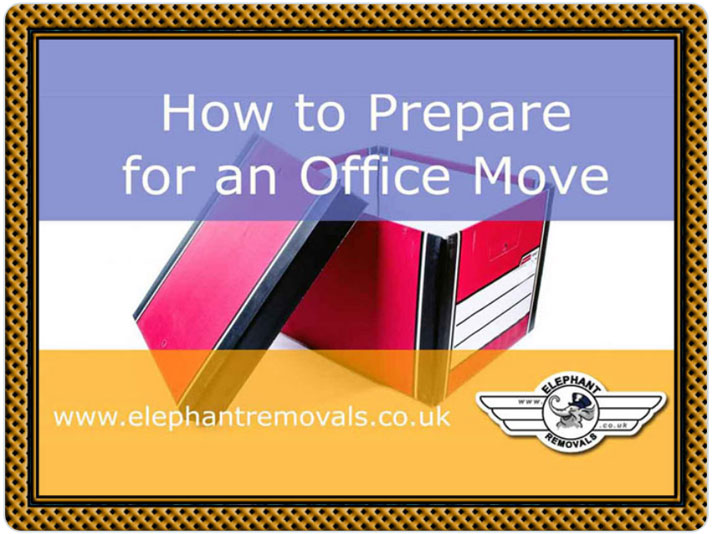 How to Prepare for an Office Move
It can be overwhelming when you are preparing for any office moves in London, especially if you are not organised. There is a multitude of things to think about from taking an inventory, to managing your employees. It is important to get organised in good time, this will ensure that your move goes as smoothly as possible.
There are also many different reasons that companies have to move offices. Some companies could be downsizing whilst others could be moving to larger premises, these factors will have an effect on how you will manage the move. If you are moving to smaller premises you'll need to think of what to do regarding the extra furniture. Will you sell it or is it worth putting it in storage? If it is the latter, we also offer business storage so we can offer your company a range of unit sizes depending on your companies need. Furthermore, we also offer temporary and long-term storage space at competitive prices. Our commercial storage facilities are a perfect solution for all your office storage needs, they have 24 hours CCTV cameras and well-lit parking ensuring your storage to be safe and sound.
Planning an Office Move Tips
Be Realistic: How smooth your office move goes depends on how organised you are. The most important office moving tips for employees would be that you be realistic in your planning an office Move. If you set unrealistic goals, everything could potentially be a disaster.
Be Honest: It is important that you are honest with yourself when working on your office moving schedule. If it is better to delegate a certain task, then these are amongst the best Tips on Office Move. If you think that you can manage all the changes with the move yourself, but you are in meetings most of the working day, then you are not being realistic. Be honest, and adhere to our office relocation tips for best guidance.
Office Move Checklist
We are sharing an office move checklist that is generic. However, some things on the checklist may not apply to your company. You could just cross those things off the list and use the checklist as a guide. Or you could brainstorm and create your own checklist suitable for your move.
Plan your move as early as possible: The sooner you start your planning the better. Make a list of everything you have to do, you ought to use a spreadsheet to also be well organised. Once the list is complete you should divide it into different sections. You can also divide the list according to time frames that the task has to be completed by. Google docs spreadsheets or excel spreadsheets would be ideal to make sure your move is more organised.
Book a quote with a moving company: Hire commercial movers with expertise, resources, and manpower required for an efficient office move. Contact Elephant Removals for your free quote.
Planning - design of the new office: This will depend on whether your new office is already furnished or not. You can hire an interior designer if you don't have the time to do the planning. There is plenty of software available that can make this easier for you. This is free https://www.smartdraw.com/floor-plan/interior-design-software.htm Ensure that you have assigned each team member a desk in the new office!
Calculate relocation costs: You should calculate your moving costs. This will help you to make informed decisions.
Read your new contract thoroughly: What services are included in your contract? Does it include landline, cleaning, and security? If it doesn't you will have to arrange your own providers.
Update your website and business cards: Inform your website designer in good time so they can make the changes before your move. You cannot have your old address on your business cards so get these changed with the printers in good time too.
Employees: talk to your employees about the move as early as possible and keep them informed of the progress.
Delegate: If you're a big company, then you may have a few offices, each with its own manager. These managers are the best people to help you manage the employees as they already have a good working relationship with them, so there is minimum disruption.
Send change of address notifications: Make a list of all your suppliers and contacts that need to be informed of your new address and contact them accordingly.
Set up servers, cables, and the wiring: This should be managed by IT support if you have them in-house or you can hire an IT install team to complete this task. Often, they disconnect and set up in your new offices on the same day.
We wish you the best of luck with your move.