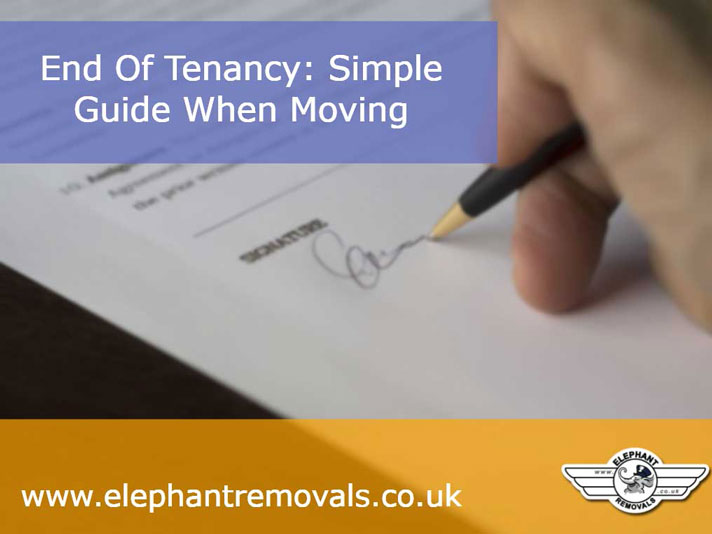 End Of Tenancy: Simple Guide When Moving
Do you need to move, maybe you have a new job or just got married? Whatever the reason for your house move if you are giving your notice, you need to have a look at your tenancy agreement, it will say how much notice you need to give to your landlord for end of tenancy and leaving the property.
Remember you are responsible for paying rent until the end of your fixed-term tenancy. However, if you the tenant wants to leave before your tenancy agreement ends and the landlord agrees to end the tenancy early then you do not have to pay rent.
Once you have handed in your notice it is time for you to get packing. Check out our handy post, 'How to move house stress-free' to help you get organised, and make your move as stress-free as possible.
End of a Tenancy Notice Letter: Easy Template To Use
If you are unsure how to write an end of tenancy notice letter. We have written one for you to make it easier for you when you are giving your landlord notice. Just amend the letter below where needed.

Tenants name
Where we live at rented-property-address

Mr & Mrs landlord
Postal address
Dated DD/MM/YYYY
Reference: Notice to vacate

Dear Mr/Mrs landlord,
I am writing to give you one month's written notice to vacate the property (property address your renting) which I currently rent from yourself. Please accept this written notice in accordance with the tenancy agreement as my intention to vacate the property on or before (tenancy end date or date you intend to move).
I would like to meet you at the property on the last day. Please, could you contact me to confirm an appropriate time of day?
Yours faithfully,
__________________
Tenants name
End of Tenancy Cleaning: Quick Tips
When leaving your property you have to ensure that a deep clean is done and the property is as clean as when you first moved in. Research has found that over 50% of deposits are not given back in full due to the nature of the end of tenancy cleaning. To ensure you get all your deposit back you have to leave your property in good condition. If it is left in a bad condition, then the agency or landlord will charge you for the cleaning - which can be quite expensive. It's time for you to do some mega cleaning! Or you could shop around online and find a reasonably priced cleaning company to clean your property.
Here are a few cleaning tips:
Kitchen- empty and clean all the kitchen cupboards inside and out. Clean all the countertops to the lighting fixtures. Cleaning the inside the fridge, microwave, and oven. Mop the kitchen floor and any wood flooring.
Bedrooms – empty and clean inside and outside of the wardrobes (if any are provided), clean the mattress. Hoover the bedrooms and all the carpet in the property.
Bathroom – make sure you empty all the cupboards and bins. Get rid of all mold and limescale in your bathroom.
If you need help with packing get in touch with us. To book your move get a no obligation quote with us today