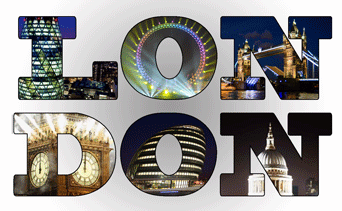 5 Tips on How to Find the Best Removal Company in London
A reputable moving company London would be laced with latest moving equipment. Elephant Removals Company has an obsession with beautiful machinery which has translated into a focus on excellence for our vehicle fleet.
1. Conduct a research on removals London:
The Internet is a very resourceful place where you can find hundreds of removal companies in London. Browsing through several removal company websites, reading their customers' reviews and glancing at the past projects that each removal company has undertaken, will hold you in good stead. Take note on the top ten removal companies in London together with their contact details and move on to the next step of getting in touch with them.
2. Ask for removal quotations:
Call up your short-listed removal companies and ask them for quotations. Acquaint them with your specific moving details such as your present address, the number of furniture, date, time and place of moving, etc. Good removals in London typically send their representatives to survey your area and items before furnishing you with an accurate moving quote on how much you would be required to spend.
3. Clarify all doubts regarding removals London:
As a customer, familiarise yourself thoroughly with all the details and information pertaining to a moving company and its process. Discrepancies in price when compared to the quotation provided by other removal companies in London, the terms and conditions of service, matters such as the facilities that would be provided to you are some areas that you must be crystal clear about.
4. Ask for moving insurance:
If you plan to move expensive and valuable items such as family heirlooms, artwork, heavy sculptures, antiques, jewellery or important documents, ask the removal company in London to offer insurance up to a certain amount. In fact, there is no harm in shelving out a few pounds to get extra insurance on all your high-priced items that you want to be moved. This will double ensure you're your goods are moved with utmost care and security. Stay away from a removal company in London that does not provide adequate insurance.
5. Take recommendations from trustworthy sources:
Nothing beats first-hand experience. Ask your friends or relatives to recommend a moving company that can help you move to London. Make sure that you ask them about the details of their experience with different moving companies so that you can make an unbiased decision. Your real estate agent may also give you great recommendations.
Hopefully, the moving tips outlined above will help you pick the best removal companies in London for your home or office moving needs. The UK based and operated London Removal Company, Elephant Removals has many years of experience in providing the most reliable, fast and economical removal and storage services for your specific home and office moving needs. With the perfect tailored solutions to your relocation requirements, Elephant Removals ensures that your goods reach their new destination in perfect condition.
Best Removal Company in London
Elephant Removals has been moving people in the UK for over a decade and offer local, national and international moving services for individuals along with group moves for offices, factories and schools. Unlike most other UK removals companies, you can not only get a quote for our services online but even pay for them as well. This is designed to help make the moving process just a little less stressful.
For more details on this London Removal Company and its moving and storage services, please note that this is www.elephantremovals.co.uk, the name you can always trust, with the services you can rely upon.