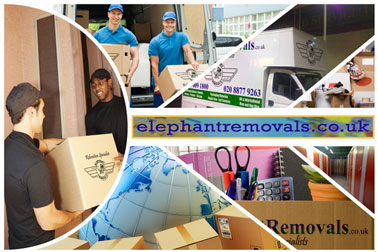 Are You Looking for Best House Removals in the UK?
Searching for the best house removals company in the UK for any distance Move? Elephant Removals is one of the premier house removal companies in the UK, offering home removals, packing, and storage solutions with guaranteed stress-free move.
Transferring a house on a DIY basis is stressful enough, let alone packing and unpacking furniture, all whilst making it work with other daily tasks and arrangements. Using the right home removal company for your relocation will save you time, money, and effort to ensure the house move is not under pressure.
As one of the best house removals companies in the UK, Elephant Removals is here to help you with your short or long-distance moves. Our house removals services are available 24/7, including evenings and weekends at no extra cost. We additionally welcome quick notice bookings, so please do not hesitate to get in touch and request a free no obligation quotation.
When moving houses, the last thing you want to do is pay to move items you end up throwing away once the move is complete. Moves should be planned carefully, at least two weeks prior to the moving day.
We fully understand that no two tricks are the same. That's why our utterly personal approach to removal has made us one of the most popular choices for moving home. Our extensive experience in the house removals process makes us the best choice when deciding on a moving home removal.
Honest & Reliable Removal Company:
Whether you're moving across the town, another city or continent, it's essential to find a reliable removal company to make sure your home moves smoothly. If you still have not found a reliable removal company, then it's a great news for you, look no further as we are devoted to providing outstanding removal services at all times.
Our team of expert removalists are experienced, attentive, reliable, and trustworthy, so you can ensure that your valuables are in the safest hands. Our reputation is important to us, so we are always looking for ways to improve.
We have a large storage area:
We see that the last space can be a great thing when thinking about your departure. For this reason, we offer a large and suitable storage solution, meaning if you need, we can provide the appropriate space for you to use in order to pack your things at intervals as part of your travel process. Fear not, as we have many last-minute options available, you can keep the necessary items with us for as long as you need it, without having to worry about clutter when planning your new home.
Let us help you to move your house:
Most people think they will save money by not using a removal company and run into many unprepared for and unexpected issues as a result. With us, we can ensure a reliable and relaxed moving process with the help of our experienced staff, qualifications, and special equipment to safely move your most important assets. Arranging a suitable time that fits just for you and catering to all your moving needs is our priority as a company. Our team will meet with you face-to-face and conduct a complete advanced survey of your home, guaranteeing that everything will go according to an expert plan.
Having an expert to guide and support you through your move is not only helpful but puts your mind at ease in regards to what you should take with you, what to leave, and what would be best kept in storage. The team will always be in touch to move forward successfully, without any worries, to confirm everything is in place so your move runs as smooth and stress free as possible.
We know the cost of removing or storing your home is essential to you when planning your move. But don't worry; we are here to overcome the stress that comes with moving, with reasonable and affordable charges. For more details, you can call us or visit our company website.
Book your move today:
Our packaging and storage solutions are environmentally friendly. If our quotation meets your needs and is acceptable to you, just decide the date you want to move.
After that, we'll confirm your transfer date. Book your move today and relax, let us handle the hard work for you. From packing, dismantling fixture, resembling furniture it's all within our framework.