Home Removals London – Best Movers House Moving Company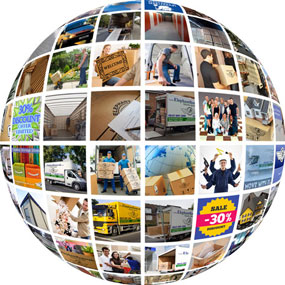 Every Domestic Removals is as unique as you! Home Removals London service is dedicated for moving home with skilled home movers in London for any size UK Residential Removals, transporting across Europe or shipping overseas destinations.
Need a tremendous Home Moving Company? Sorted!
From floor to floor, from home to home, from place to place, our range of vehicles and experienced removers arrive and put your mind at rest. Your moving home problems are our duty so why not give your local Home Removals a call? 02088779263 - Shall we continue…
Get Home Movers London from one of the best Home Moving Companies!
For over 15 years our Home Movers London have been conducting removal services, since the break of dawn to deep into the night, our moving home company timings are around your move! Equipment to expertise to that extra mile, it's all in the E, (Elephant Removals), one of the premier home moving companies in London to UK-Wide!
Home Moving Company delivers the best Domestic Removals Service in London
It's YOUR Home Move! Have an umpire view of all movements, as your purpose selected van arrives and our Home Movers begin your move, you'll be able to delegate and instruct your movers to your inventories needs.
Once loaded and secured we progress to your moves destination with our easy GPS system and off load in the exact fashion as before, a continuum of our services. All safe and a well-mannered professional practice. Again, we have done this time and time again so let's save time and leave the hard work to us.
Benefit from our Expertise for your Home Removals in London
We aim to purely be efficient and completely supportive in your move, we add Y to OUR as we are together in achieving YOUR goals, a stress free and relieving job enabling you to deal with your daily chores.
24/7 365 days a year, our communication channels (lines, emails, live support) are open to your custom and our Home Removals in London service is committed to you.
Home Removal Experts with Personalised Moving Services to Adjust any Specific Needs
Planning a Domestic Removal to Move within the UK?
Elephant Removals Company provides expert Home Removals Services in London, across the UK and International destinations. Moving home is the start of a new journey, we can help plan and execute this task for a smooth experience.
We also Assist Transatlantic Home Removal Companies
We have expert packers who are competent to Export Standards, recognised and hired for their skills by transatlantic removals companies and Fine Art dealers. We supply all packing supplies at a discounted rate to our clients almost equivalent to trade prices, irrespective of whether we are doing the packing or not.
Elephant Removals works with accredited house removal team across the UK and have put together the moving guide to help minimise the stress of moving.
Residential Property Relocation Specialists
Having a Domestic Move soon and searching for Residential Property Movers for your Home Removals? We are a Property Relocation Specialists and moving Household furniture and goods is what we do, contact us for any Moves.
We Specialise in the Delivery of Professional Home Removing Services
Submit securely a quick form to get an estimate for your customised Home Removals, office moves or piano relocation to find out how much moving home can cost you from the London removals specialists. We aim at responding quickly.
Elephant Removals' Domestic Moves are the core business activity. Services range from a full packing service, including the protection and dismantling and assembling of furniture, right through to a simple gentleman and van hire service. We adjust services to suit your requirements.
Book Strong Household Movers in London with Fantastic Home Removals Service
Our household moving company upon your approval may ask to survey your house prior to quoting. This would be to price effectively and to ascertain what you're really moving to ensure they organise the right size fleet and enough members of staff to efficiently move your belongings. Be sure to read our packing tips, to make your move even smoother.
Above all, we supply a friendly, professional office and house removals service with a can-do attitude, sympathetic to the stresses that moving home places on our clients. We guarantee a high level of expertise and experience from all of our staff. We do not sub-contract any work. Responsibility for all removals services are handled by an expert team who you will have direct contact with you throughout your move. Get a free moving qoute and book your stress-free move today!
Home Removals London Reviews
---
Read Home Removals reviews and see Elephant Removal's ratings and opinions of real customers who have expressed their feelings and moving home experience. Moving testimonial details, research and improvement program. Plan your perfect house move with helpful home movers and share your own relocation experience!