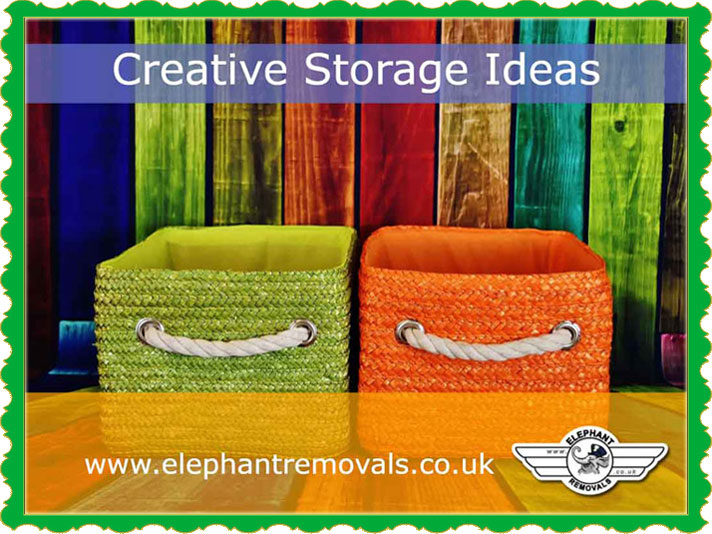 Creative Storage Ideas
Whether you are joining the minimalist bandwagon and are trying to clear the clutter from your lives or you just want to be more organised in your home. We have some creative storage ideas that will help you get organised. Before you begin we suggest that you look at our blog post 'How to declutter your home fast' tick off the checklist and get rid of all the clutter before looking for ways to store things that you don't actually need.
Creative Storage Ideas for Small Bedrooms
Every bedroom regardless of the size has walls. Make use of the walls as there is no space that is more unused than the 12 inches of the wall below your bedroom ceiling. Put shelves up around the perimeter of your bedroom walls. This will create a lot of extra storage space for you in your bedroom.
One thing that people forget when thinking about where they can store their belongings in their bedroom is the bed itself. Storage beds are perfect for storage, they are versatile and a great way to store bulky items that would otherwise get in the way.
Have you ever thought of fitting a pegboard in your bedroom? All you need is some paint and a few screws to hang your precious belongings. You can even invest in baskets, hooks, and rods that are made for pegboards. Get creative!
If you have scarves or tank tops that need a home. Simply attach shower rings to a hanger and hang your tank tops or scarves on the rings. You will save a lot of space in your drawers by getting creative! Talking about getting creative, hanging fruit baskets are not just for the kitchen. You can hang them in your wardrobe too, a great way to organise your socks, underwear and anything else of yours that needs a home.
Clever Storage Ideas for Small Kitchens
Kitchen drawers can get quite messy, use small plastic boxes to organise your drawers. If you are on a budget recycle your plastic tubs. Or you can the plastic boxes.
If you need more shelf space you can invest in a mesh under shelf basket. Simple to install yet will give you the extra space you need in your small kitchen.
It's time to talk about the pegboard again, in the kitchen it would be great for organising your utensils and hanging your pots and pans. Leaving more space in your kitchen cabinets.
We know that lids for pots can take up unnecessary space in our cabinets. You can hang your lids on the back of your cabinet door using tension rods or shelving.
A storage space that often gets overlooked is the empty space above your cooker. You can fit in a rail and use it to hang your cooking utensils, this will give you extra space in your drawers plus make it easier to find the utensils you need when you are cooking.
If you are looking for creative storage ideas for your house or flat because you downsized, check out our downsizing tips to help with your move.
Creative Storage Ideas