Booking Request for Packing Removals Storage Service in the UK
Your booking request has been submitted successfully, a member of staff will contact you to verify your details and schedule you.
If you have not heard from us within 24 hours, it is likely that we attempted to reach you, however, were unsuccessful. In this scenario please call us to go through the booking procedure.
Elephant Removals specialise in the delivery of professional removals and storage services
Property Relocation is a process we never look forward to. You have to contact utility companies, clean your entire home before you leave, hire a removals company in advance, not to mention pack all your precious belongings. So, how to pack up your house to move?
Please take some time to browse our Relocation Checklist, Moving Tips, Hints, Removal Tricks, Packing Advice and help in general preparation for your moving day to make your move simple on your forthcoming Removal and make sure your valuables are safe, because we care .....
Thank you for choosing Elephant Removals Company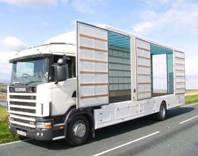 Elephant Removals' Office Team wishes you the best of luck at your new location.
Kindest Regards,
Elephant Removals Team
® All referenced trademarks and copyrights are the property of their respective owners.