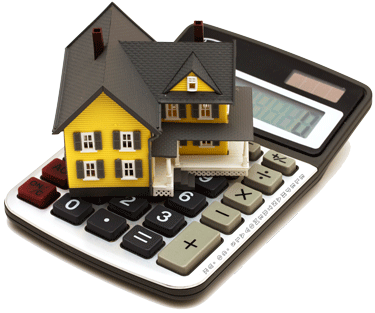 DIY Moving Companies vs Do It Yourself Movers
Deciding between Hiring Movers to a Do It Yourself Move plan, are DIY moving companies worth it? Do it yourself moving certainly isn't for the faint at heart, though DIY Moving may save you some money and a potential option. However, the daunting pressure of packing belongings appropriately not forgetting all the breakables, finding a rental truck with necessary equipment, whilst seeking friends help can be pretty challenging.
We've a truck load of experience with expert advice to help pack correctly, load them up safely, transport goods in a secure way and ultimately unload it in a safe and sound condition. Let us help you make the right choice and in making your home relocation dead easy.
DIY Removals - Do It Yourself Moving
Without essential skills and experience, moving home independently can be a hectic experience. Some individuals try to save costs by taking this challenge upon themselves and often injure their back, damage their vehicle (especially suspensions), goods and premises during do it yourself moving without professional help.
DIY Removals is extremely hard work, time-consuming and may be less cost-effective in the long run. Some take further shortcuts by not packing properly to save time, but fall victim to more hassle with damages beyond repair. All for simply by not hiring a professional relocation company.
DIY Moving Companies
Your professional moving company will have the experience and reliability of an adept and meticulous procedure with all details being taken into account. Registered do it yourself moving companies with applicable experience will also run through everything with you beforehand so you can rest assured everything ensues the way you intended. Further advantages would be backup removal trucks and replacement movers with essential skills in an emergency.
Asking Friends or Family members when DIY Moving
There are many people that can help you move like friends or relatives. This may be useful when you need help with packing boxes, but carrying out a home move could result in injuries to your friends or to your furniture which may cause you to regret your decision as property can also get damaged. If something comes up and your friend or relative is unable to make it, you may be left helpless with a deadline to move.
DIY Moving Truck Rental
In fact, with 90% of DIY Moving Truck Rental cases that we have seen, friends and relatives do not turn on up on the move day, simply because they know very well how physically demanding this task is. All would be regretted when something goes wrong, Tom would run off, Dick would not reimburse you and Harry would just say sorry in a hurry.
Should I Hire Movers or Do It Myself
Please note that DIY Movers often results in searching for urgent relocation companies which in return cost much more for being emergency Removal Service. That is, if you manage to find a moving company available, as this is exceedingly difficult and nail-biting task. However, with Elephant Removals, all decisions are made mutually with the customer with guaranteed results, so all you have to do is watch us go.
DIY Pack
When moving yourself compare the prices of materials vs your precious goods. Try to start as early as possible, because packing in a hurry is a serious mistake, remembering to scope the removal boxes to use the space effectively. Keeping a track on what is packed will also save you the worry of thinking you have lost something. If all these points is a hassle to remember instead, arrange a reputable removal company or hire our Man Van London to do everything for you with an expert packing service, including dismantling and reassembling of certain items due to the safety of the item, properties and individuals around.
Why DIY Moving Company are Best than Do It Yourself Removals?
A professional removals company can take the stress out of moving, leaving you hassle-free to concentrate on other affairs you need to deal with. Removal firms that carry out these tasks on a daily basis have gained experience to carry out your move with perfection.
For the more information about our House Removals London service or Pros and Cons with DIY Moving vs Professional Removals Company, get in touch with us. To ease the stress and lighten your load by contacting us by phone or chat to us using our Live Support Software (especially if abroad to save £££). If for any reason you cannot get through during out of office hours, drop us a line by email or simply submit our Contact Us Form.
Pros and Cons with DIY Moving vs Professional Removals Company
ww.elephantremovals.co.uk can help make the right choice easy for you!