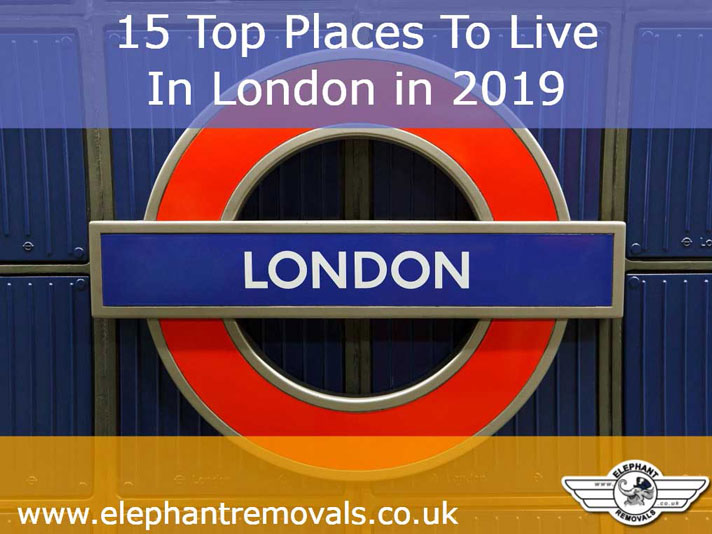 15 Top Places To Live In London in 2019
London is one of the best cities to work and live in. When moving to the capital, everyone will have their own criteria. We have picked 15 top places to live in London.
Depending on their current situation. You will all have different things to take into consideration. A 20-year-old who has just got a job in London won't need to think about good schools for his/her children.
For some cost is the most important factor for others cost may not be an issue.
Elephant Removals are Londoners. We have been helping people move all over the capital. Our list includes the safest, cleanest places to move to. Also taking amenities into consideration.

Best Place To Live in London in Your 20s
1. Bermondsey: The Sunday Times named Bermondsey 'the best place to live in London in 2018'. Its choice 'reflects the rise of an area that epitomises the modern urban good life'.
Enough said! It's known as an up and coming hub for younger people.
2. Richmond upon Thames: in South West London is known as an attractive borough. Royalty and the rich and famous, often retreat to Richmond.
Richmond is home to the famous Richmond Park. Stunning houses the exclusive area is home to many celebrities. Brad Pitt, Mick Jagger, Sandra Bullock, and Colin Firth. Are among the rich and famous that live in Richmond upon Thames.
A great place to move to with children. One of the safest areas to live in London.
3. Hampstead: is popular with diplomats millionaires and diplomats. An ideal place to live for students and young families.
Regents Park is close by for a picnic and a stroll. Or you can watch the sunset at Primrose Hill.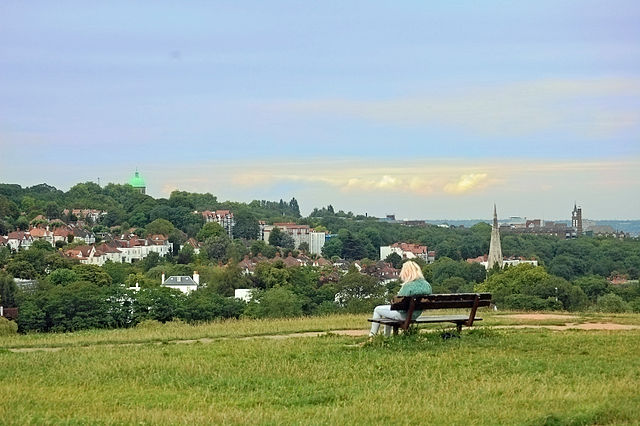 4. Notting Hill: Home to numerous celebrities. This area is full of gorgeous traditional Victorian terrace houses and private garden squares.
It is good for families and young professionals. If you enjoy keeping busy in style then Notting Hill is the neighbourhood for you.
5. Finchley: If you want to live close to central London. Whilst living near the countryside Finchley is ideal.
Enjoy a calm and soothing environment. Made up of quiet leafy streets lined and picturesque period homes.
6. St.Johns Wood: Home to Lords Cricket Ground. The green leafy neighbourhood is popular with celebrities and wealthy people.
The Abbey Studios are here which is great news for Beatles fans. Close to Regents Park and Primrose Hill.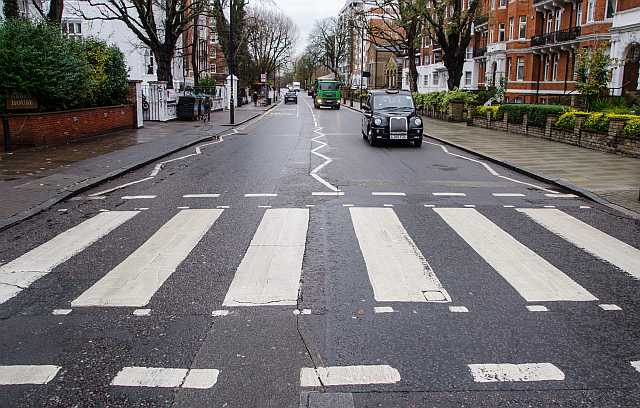 7. Chiswick: if you are looking for a community and an area that has a community village feel. A place that feels welcoming then you should consider moving to Chiswick.
With its green spaces and lovely river walks. It is popular with families and professionals. There are some lovely walks to be had along the river to Kew Gardens, Richmond or Hammersmith in the other direction.
There's a huge number of green spaces to explore. Chiswick House has some beautiful gardens

Most Expensive Places to Live in London
8. Kensington: It has the highest life expectancy in London! It's a royal borough. It is London's second smallest borough.
Home to some of the world's most famous shops such as Harrods and Harvey Nichols. Isaac Newton and Queen Elizabeth have both lived in the borough.

Kensington has some of the world's most expensive property. As well as being home to Victoria and Albert Museum, the Science Museum and the Natural History Museum.
Visit Kensington Palace. Explore Kensington Gardens, home to the Serpentine Lake. The Serpentine Gallery and the Diana, Princess of Wales Memorial Playground.
The celebrities that live here are Victoria Beckham, Bernie Ecclestone, and Kylie Minogue.
9. Dulwich Village: The South East London town is known as a great area to bring up a family. With good schools, parkland, independent shops and cafes.
A quintessential village life that is only 5 miles from Central London. Celebrities Tom Cruise, Steve Frost, and James Nesbit have chosen to live here.
10. Bishops Avenue: is in East Finchley is one of the most iconic streets in luxury London. Known for its grand homes owned by the world's wealthiest.
Known as Beverly Hills (without the sun!). Celebrity Justin Beiber is a resident would you believe it. With its gated isolation, stunning parks. Hampstead Heath is one of the most beautiful open space in the capital.
11. Mayfair: a wealthy, attractive area of London which is a rich history. The street names within the area tell the story of a marriage between Mary Davies - Davies Street. Thomas Grosvenor - Grosvenor Square who in 1677 essentially began to build the area known as Mayfair today.
Modern Mayfair has kept the village feel from the early days. The Grosvenor Estate continues to influence the buildings and construction in the area. Residents enjoy the atmosphere, the culture, and the restaurants.
12. Belsize Park: in the Borough of Camden. A tranquil area which is home to quirky independent shops and lots of large parks.
A family-friendly area, it's home to Coldplay front man Chris Martin who owns a £7 million house in Belsize park.
13. Belgravia: situated centrally in the City of Westminster. Located near Buckingham Palace.
It is home to chef Nigella Lawson. The Belgravia neighborhood is one of the wealthiest wards in London. Belgravia is easily one of the most exclusive neighborhoods in London.
14. Highgate: a suburban area of North London at the top corner of Hampstead Heath.
Rich in history it offers quaint pubs and a village feel. Celebrities Kate Moss, Sting and Jude Law live in Highgate.
15. Holland Park: we've kept the most densely populated area by the rich and famous. Homes can fetch up to £30m to £40m.
Celebrities Robbie Williams, Elton John, and Simon Cowell live here. As well as Stefano Gabbana, Sir David Attenborough and Keira Knightly.
Each area has something unique to offer. Book your house removals London company as soon as you know your move-in date, to ensure a stress- free move.
Check out our blog post How to move to London: Life in the City